The 1-Month Habit Experiment
An online personal & professional development program equipping you with the skill to change
Ever started exercising, felt really great doing it only to fall back to the same old routine three weeks later?
Decided to start writing more but can't seem to find the time to actually do it?
Or maybe you used to take really good care of yourself but slowly things have changed and now you can't seem to find your way back? 
You are not alone! We all have in some way or form. But the truth is there are many ways to change and during The 1-Month Habit Experiment, you get to figure out what works best for you. 
Join The 1-Month Habit Experiment & Become a master of change 🙇
The 1-Month Habit Experiment in short
During The 1-Month Habit Experiment, you will learn the science behind habits combined with tested tools, tips and techniques to make changing your habits easier. Then you get to apply it all on yourself through real-life experiments so you can figure out what works for you. And you get to do it together with others so you can learn from not only your own mistakes but theirs as well. By the end of it all, you will have equipped yourself with the skills to change so you can do it all over again, whenever you need.
| | |
| --- | --- |
| NEXT START DATE: MONDAY NOVEMBER 8TH - 2021 | |
| SESSIONS: 7 x 60 MINUTE LIVE AND IN-PERSON WEBINAR SESSIONS | |
| TOOLS USED: ZOOM & WHATSAPP | |
What previous participants say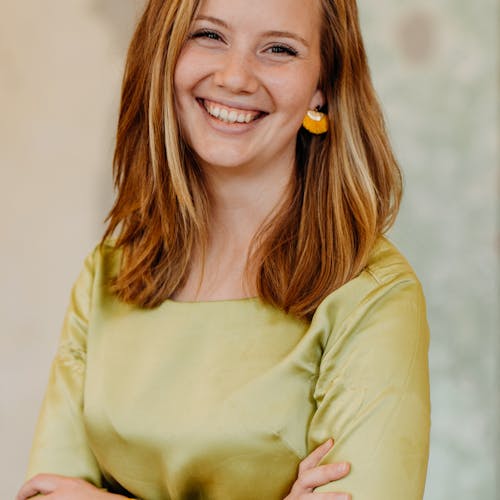 Kata Mórocz
The Habit Experiment helped me realize that there is a practical, scientifically proven way to change your habits. I managed to build a habit of professional writing during the experiment and now I feel confident that I can do the same with any other future habit I wish to implement.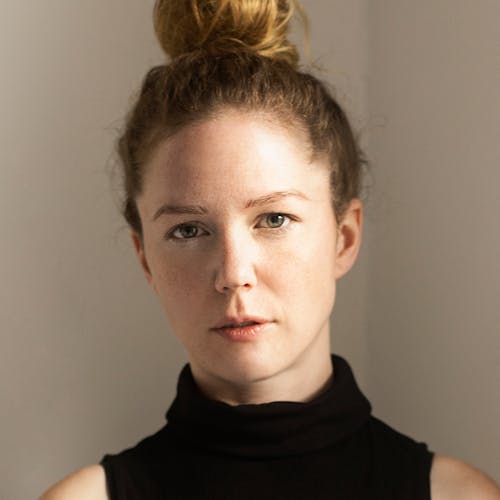 Karin Knutsson
I managed to consistently improve my posture throughout the month and kept working on it afterwards. Today I have less back pain and gained the insight that habits can be changed, even when they have been there for a long time. Thanks Olof!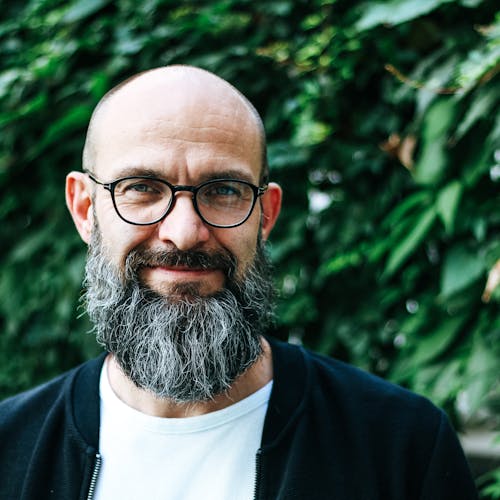 Michael Schlutt
Olof created a comfortable space for experimentation and open dialogue. During the month I increased my self-awareness, got to meet some great people and learned skills and tools that will help me change my habits in the future. This experience has been invaluable and I move forward with more tools to accomplish my goals.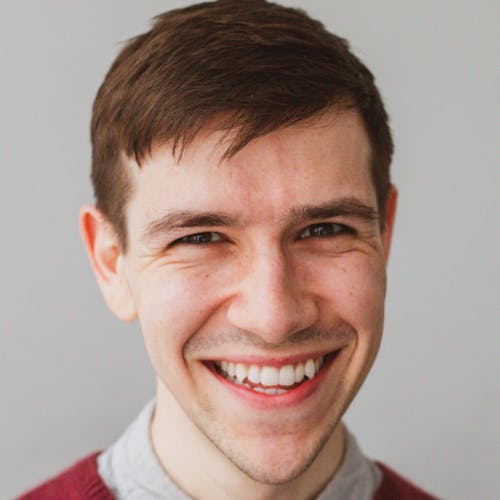 Andrew Butler
The 1-month habit experiment brought the theoretical understanding of habits to a level of self-experience. Sharing this experience with a group and frequent guidance and great support through four weeks of practicing in weekly coaching sessions made it work!
Organizations that have participated in The 1-Month Habit Experiment:
Alexandra Grahe - Head of Human Resources - H&M Germany
"The 1-Month-Habit Experiment is very valuable from 3 different perspectives: For Individuals to get to know themselves better and learn a long-lasting/sustainable way to implement new behavior patterns and help them to get out of their comfort zone and to reach goals they haven't reached before. For groups to share their experiences and to commit to each other and to show that change is possible through starting with yourself. And for companies as one way to help their employees to find out who they are and what they want to achieve, to define their contribution to the success of the company and to act on it."
The 1-Month Habit Experiment runs monthly
Can't join this one but want to stay up-to-date with when the next one starts? Sign up for the newsletter to get updates about the next course, powerful strategies to change and other opportunities. 
Why should you care about your habits?
45% of what you do in a day is controlled by habits. This makes learning how to change your habits an essential life skill.
Your daily habits not only impact your everyday life, but even more so where you will be in 10 years.
How you see yourself influences how you act. How you act influences your results. Your results impact where you end up in life. 
Habits are small actions you can take each day to help you become the type of person you wish to be. 
What makes the habit experiment work?
Science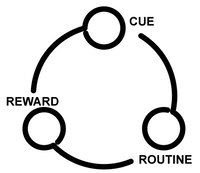 We take advantage of the latest science to work with the brain instead of against it. 
Tools & techniques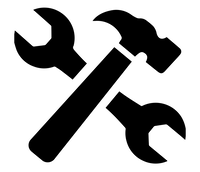 We use simple and powerful tools to help you overcome common challenges. 
Accountability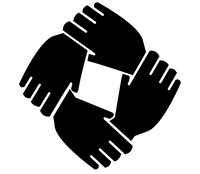 We commit to each other & meet once a week to help each other & keep the momentum
Experimenting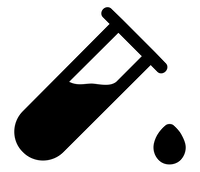 Instead of relying on force & willpower, we play & experiment to find a way that works for you. 
Your effort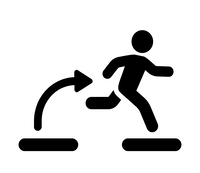 You taking action on your commitment is what in the end realise the change you want to make. 
It's better when we're together
Together we will take small steps each day to build up momentum. And you won't be along in this, you will do it together with others who are in a similar situation. Because research shows that changing together with others makes you far more likely to succeed. And by applying an experimental approach to the process, you can't fail, only learn. All these things will make the process of changing yourself a whole lot easier.  🤗
40min of videos presenting tested tips, tools and techniques for you to experiment with
7 live and in-person webinar sessions with a small, selected group of people
Your own 'Habit Plan' designed to help you set yourself up for success during the month and anytime you want to build a new habit in the future
A science-backed approach to habit formation based on the latest research. 
Support and accountability from the rest of the group and the opportunity to learn from the others. (Research shows that  people who change in groups with others are far more likely to succeed) 
100% money-back guarantee – If you are not satisfied with the program, I'm happy to refund you within 14 days of starting. No questions asked. 
The 1-Month Habit Experiment is for you if…

You have tried to change your habits in the past but keep on slipping back into the same routine as before.

You want to gain clarity about your values, strengths and beliefs and build habits that will help you be successful at the thing you care about the most.

You are going through a big change and want to establish new habits and routines to support that change.
You are ready to change and have at least two hours per week to dedicate to the 1-Month Habit Experiment. 
How it works
We spend the first 3 days learning the science behind habits together with impactful tools and tested techniques. Then you get to explore and define your values to ensure you build habits around the things that really matter to you. After that you get to create your own Habit Plan where you get to think through 9 different aspects that will help you set yourself up for success for the upcoming month.
After those 3 days, you start implementing your Habit Plan into your everyday life. 
Each week throughout the month, we meet to talk about what's working well for you, what's challenging and what you want to change as you move forward. During these sessions, we will also explore concepts to support you along the way such as how to use your strengths, get over limiting beliefs and mental loopholes, and how to use empowering language. 
In between the weekly sessions, you get a small task to help you explore the concepts discussed that week. 
Throughout the month, you and the other participants can share your progress, challenges, successes or questions in the group chat on WhatsApp and learn from each other by hearing about each other's experiences and hurdles. 
Maybe the best, for sure much better! 
At the end of the month, you might be the best in the world at changing habits. And if not, I can promise you that you will be a lot better. And I promise to show you how to get 1% better each day. If not, I promise you a 100% money-back guarantee – If you are not satisfied with the program, we are happy to refund you within 14 days of starting. No questions asked.