Be professionally flexible & equipped 🛠
Equip your team & employees with the skill to change
Change is a skill anyone can master
In times of change (2020 anyone?), learning how to change is essential for any company or team. When you know how to change with the times or new situations, you become more resilient, innovative and attractive. Luckily, there's a science and an art to change that any team can master. And I can help you do it.
Program: Adapt to the new world of work
Support your employees to perform & stay healthy while working from home
The workplace has changed overnight--from open seating to your kitchen table. For many, this is the new norm. No commutes, no office happy hours, and no open seating. Instead, the workplace looks more like your living room or kitchen table with your dog or your baby as your closest office buddy. 
Our habits, routines & casual chats over coffee went out of the window. Our habits and behaviors are connected to our environments & the people we meet. If we don't invite employees to build new routines and design a supportive work environment, their work performance and overall health will suffer.
A recent study done by Hinge Health where 900+  full-time and part-time workers were surveyed found that: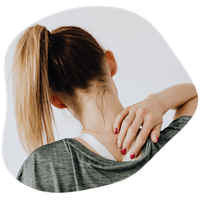 Back & joint pain
45% said they are experiencing back and joint pain since they started working from home. 71% said the pain has either gotten worse or it's a new pain.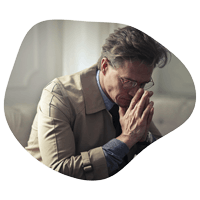 Stress & anxiety
Almost half (48%) of survey respondents said they're experiencing stress, anxiety, and depression since working from home.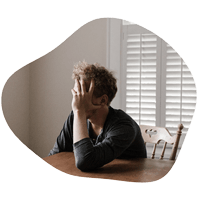 Social Isolation
Social isolation and loneliness tops the list of challenges for remote workers with 37% of survey respondents citing it as their top issue with remote work.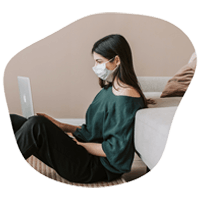 Lack of movement
35% of remote workers say they aren't moving enough.
Working from home is the new normal. I support your teams to adapt to it.
During the 1-month program, your people will adapt to working from home by:
learning & engaging with basic concepts around health, physical activity and mental hygiene. 
connect with their physical, emotional and mental needs to get clarity about how they can improve their working conditions.
learn tools, techniques & strategies to build new habits and routines to support their new working environment.
implementing a new habit over the period of a month with group support, accountability & weekly check-ins.
connect, reflect and develop together with their colleagues to cultivate meaningful social connections and help your employees deal with social isolation. 
Organizations that want to stay ahead need to invest in their people now more than ever.
Your employees will leave this program with: 
the skills & tools to change their habits and ability to react and adapt to future changes
deeper & more meaningful connections with their colleagues in a time of isolation

increased work satisfaction and a greater understanding of what they need to perform well at work and be healthy
a new habit that supports their needs
The program can be customized based on your needs.
 If you are an organization or team leader who prides themselves on looking ahead and strive to support your employees to perform at their best while enjoying their work, this program is for you. Get in touch for more details & pricing.
Run a 1-Month Habit Experiment
Knowing how to change yourself is the first step to inspire and support others to change. Great leaders don't tell people what to do or behave, they show it with their actions. 
The 1-Month Habit Experiment is a "learning-by-doing" focused career development program where your employees not only learn the science behind habits and behaviour change, but also get to apply it to themselves. During the month we experiment with powerful tools, tips and techniques to make changing your habits easier. This allows each individual to have their own personal experience where they can test things out on themselves to figure out what really works for them. And they won't be alone in this, they get to do it together with others who are in the same situation as they are. Because research shows that changing together with others makes you far more likely to succeed. And by applying an experimental approach to the process, you can't fail, only learn. 
Your employees will leave this program with: 
A science-backed approach to change including powerful tools and techniques from the latest research.
The skill to change and improve themselves whenever they need to
Knowledge, techniques and tools to apply to themselves and their teams to support their change
Increased awareness about their values, strengths and beliefs
Access to a dedicated group of people who know them and their situations who they can reach out to for support and questions.
The 1-Month Habit Experiment is for: 
Individual employees who want to learn the skills to change.
Teams going through a big change who needs to establish new habits and routines to support their change.
Teams that feel stuck in old and unproductive routines and habits that want to learn tangible tools and techniques to change them.
What previous clients say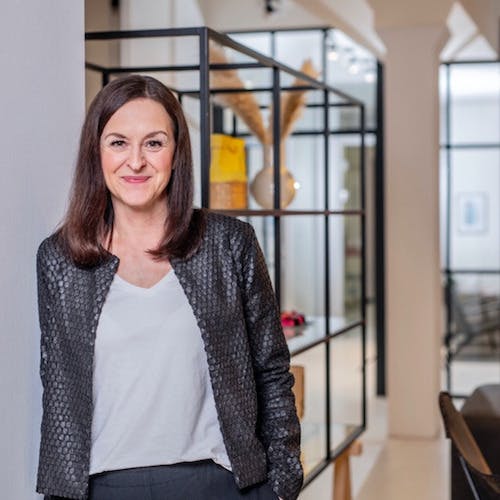 Alexandra Grahe - Head of Human Resources - H&M Germany
The 1-Month-Habit Experiment is very valuable from 3 different perspectives: For Individuals to get to know themselves better and learn a long-lasting/sustainable way to implement new behavior patterns and help them to get out of their comfort zone and to reach goals they haven't reached before. For groups to share their experiences and to commit to each other and to show that change is possible through starting with yourself. And for companies as one way to help their employees to find out who they are and what they want to achieve, to define their contribution to the success of the company and to act on it.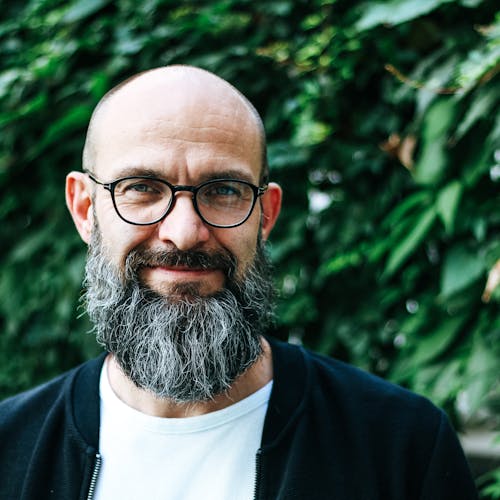 Michael Schlutt - Human Resources Manager - H&M Germany
It's always easy to understand things you read theoretically. The 1-month habit experiment brought the theoretical understanding of habits to a level of self-experience, that easily helped to either build or break a habit. What made it easy was the guidance and great support through four weeks of practicing in weekly coaching sessions. Sharing this experience with a group of habitchangers and being frequently inspired by Olof facilitated the process and the results a lot.
Want to equip your employees with the skill to change?
Clients I've worked with before