The 1-Month Well-Being Experience
for High Performing Teams
Covid-19 changed the workplace overnight--from open seating to your kitchen table.
Suddenly there were no more commutes, office happy hours, and open seating. Instead, the workplace looks more like your dining room or kitchen table with your dog or your cat as your closest office buddy.


What impact has COVID had on teams & employees?
A recent study done by Hinge Health where 900+  full-time and part-time workers were surveyed found that: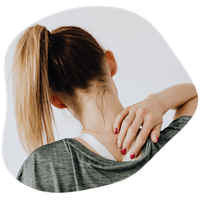 Back & joint pain
45% said they are experiencing back and joint pain since they started working from home. 71% said the pain has either gotten worse or it's a new pain.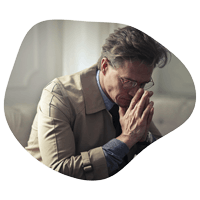 Stress & anxiety
Almost half (48%) of survey respondents said they're experiencing stress, anxiety, and depression since working from home.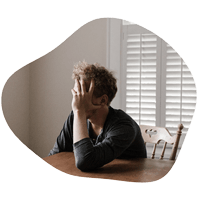 Social Isolation
Social isolation and loneliness top the list of challenges for remote workers with 37% of survey respondents citing it as their top issue with remote work.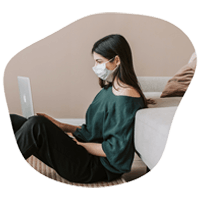 Lack of movement
35% of remote workers say they aren't moving enough.
Collaboration & creativity has taken a toll
In a recent study by Lucidpark, 75% of employees cited collaboration as having suffered the most since covid. One in five workers said meetings were less collaborative during the pandemic and 25% of workers said people worked more individually in silos. Nearly 1 in 4 (22%) reported that working from home hurt their creativity and 44% said they felt like they were working in a bubble and didn't know what their colleagues were doing.
Source: How collaboration and creativity are suffering in the wake of COVID-19
How can we support employees & teams to thrive in this new world of work?
The 1-Month Well-Being Experiment for High Performing Teams is based on the latest research and science in the fields of positive psychology, solution-focused coaching, habit formation, stress management, mindfulness & team development and aims to support employees & teams to feel & perform at their best in a new world of work.
If you want to build a strengths-based culture, improve the team's overall well-being, increase collaboration and creativity by fostering psychological safety, and bring your remote team closer together, get in touch for more details & pricing.
During the 1-month program, each employee will:
Learn what improves well-being, explore what has brought them joy & happiness in the past, reflect on their needs & figure out what really engages them.
Get the time & space to take action and work to improve their well-being by experimenting throughout the month with group support & weekly accountability.
Define & use their strengths in new ways, spot strengths in their colleagues, & have their colleagues spot their strengths to better understand what makes them great.
Examine their individual & team stressors & learn tools & mindsets to better deal with stress to improve mental hygiene through science-backed mindfulness techniques.
"A unique program for unusual times that supports teams & employees to thrive & enjoy the new world of work & collaboration. Highly recommend!"
Heiko Schirrmeister - RVP Austria & Germany at Salesforce
During the 1-month program, the team will:
connect, reflect and develop together, get to know each other in completely new ways & cultivate meaningful connections to strengthen the team spirit after Covid-19.
engage in exercises to foster a strengths-based culture and grow the awareness around the team and individual strengths to increase well-being and collaboration.
learn how psychological safety impacts well-being & engage in exercises and practices to increase it & become a more effective team.
get the space & opportunity to build & launch new initiatives to improve the team's well-being over the next 3 months with accountability & support.
"Having Olof work with our team of managers for a month was very valuable. We are super happy to have him as a close expert in our H&M community!"
Alexandra Grahe - Head of Human Resources H&M Germany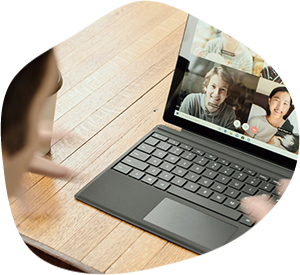 7x 1.5h facilitated virtual training & team coaching sessions during the month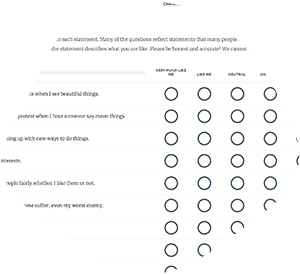 5 individual exercises & experiments to work on in-between sessions to put what was discussed into practice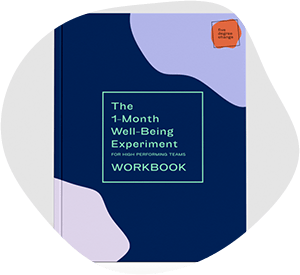 The 1-Month Well-Being Experiment Workbook with information, resources & reflective questions related to the content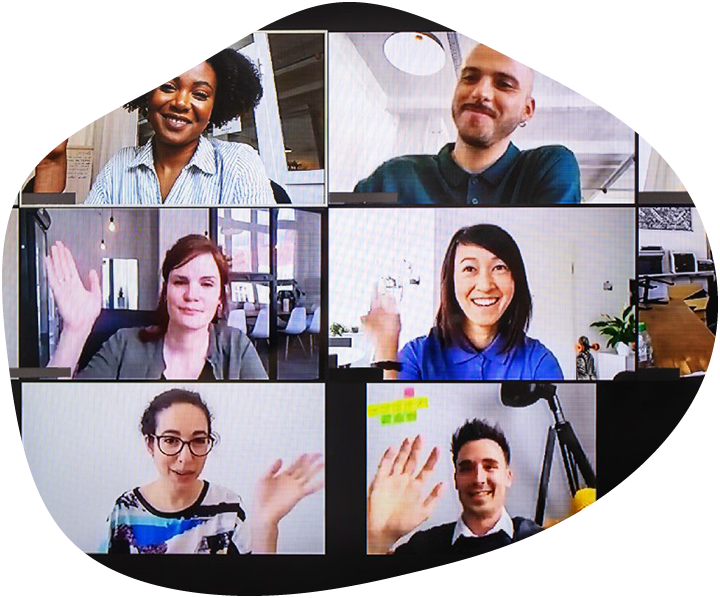 1x 2h facilitated virtual follow-up session 3 months later
The 1-Month Well-Being Experiment for High Performing Teams is designed to:
make team & individual well-being a priority within your organization
proactively combat short and long term sick-leave & decrease annual turnover
increase engagement & productivity within your teams
equip your employees with the skills, tools & resources to manage their well-being
bring your team closer together & increase trust, psychological safety, and collaboration
The program can of course be customized based on your needs. Get in touch to discuss how!
If you are a leader in an organization who prides themselves on looking ahead and strive to support your employees to feel and perform at their best while enjoying their work, this program is for you. Get in touch for more details & pricing.
Clients I've worked with: